Hoje veremos a diferença entre duas palavras muito parecidas: overdo e overdue. Elas têm apenas uma leve diferença na pronúncia, porém seus significados são muito diferentes. Overdo é usada, grosso modo, como sinônimo de "exagerar" e overdue é sinônimo de "atrasado". Porém há mais envolvido. Overdo tem quatro formas específicas de uso e overdue tem três; vamos estudar cada uma delas por meio de vários exemplos.
Antes dos exemplos e explicações, é fundamental que você conheça o Anki, o programa de revisão que lhe permitirá usar as frases de exemplo de forma efetiva. É bem simples, veja o tutorial completo do Anki.
Overdo
1 – O primeiro sentido de overdo é "exagerar" numa ação/ato qualquer.
Perhaps I overdid the drama.
Talvez eu tenha exagerado o drama.
(A conjugação em português utilizou o verbo auxiliar "ter" para poder expressar corretamente o sentido da frase original.)
She really overdid the sympathy.
Ela realmente exagerou a simpatia.
If Jennifer overdoes activities, her heart beats extremely quickly.
Se Jeniffer exagera nas atividades, o coração dela bate extremamente rápido.
Most economists believe the EU will not overdo the increase in rates.
A maioria dos economistas acreditam que a UE não vai exagerar no aumento de taxas.
2 – Em nosso segundo sentido, overdo é "exagerar" num determinado ingrediente de algo (e.g., o sal na comida, a comédia num filme, etc.).
Don't overdo the salt in the food.
Não exagere no sal na comida.
And this movie doesn't overdo the comedy.
E esse filme não exagera na comédia.
Some newspapers sell by overdoing this subject.
Alguns jornais vendem ao exagerar esse assunto.
Use illustrations where appropriate but don't overdo it.
Use ilustrações onde for adequado, mas não exagere.
Remember not to overdo the seasoning.
Lembre-se de não exagerar no tempero.
3 – No terceiro sentido, overdo é "cozer demais" um alimento.
The fish was overdone and very dry.
O peixe estava cozido demais e muito seco.
Ella complained that her steak was overdone. Mine had been cremated.
Ella reclamou que seu filé estava cozido demais. O meu havia sido cremado.
If in doubt, it is better to slightly overdo the chicken.
Quando em dúvida, é melhor cozer o frango levemente além do normal.
Everything was going fine until I overdid the steak.
Tudo estava indo bem, até que eu cozi demais o filé.
4 – O quarto e último sentido de overdo é "fazer uma atividade em demasia, de forma que acabe sendo prejudicial"; a tradução ainda será simplesmente "exagerar".
He's been overdoing things recently.
Ele tem exagerado nas coisas recentemente.
I overdid it in the gym and hurt my back.
Eu exagerei na academia e machuquei minhas costas.
He rather overdid it last Saturday playing football.
Ele meio que exagerou Sábado passado, jogando futebol.
I've been overdoing things a bit recently. I really need a rest.
Eu tenho exagerado nas coisas um pouco, recentemente. Eu realmente preciso de um descanso.
Overdue
1 – Primeiro vejamos overdue no sentido de um compromisso/tarefa estar "atrasado":
The rent was nearly three months overdue.
O aluguel estava quase três meses atrasado.
But I do have a mountain of overdue schoolwork to do.
Mas eu de fato tenho uma montanha de trabalho de escola atrasado para fazer.
(O uso de "I do have" ao invés de simplesmente "I have" serve para dar mais ênfase à afirmação; para provocar o mesmo efeito, a tradução diz "eu de fato tenho".)
The rent on his apartment was three weeks overdue.
O aluguel em seu apartamento estava três semanas atrasado.
2 – Agora, vejamos overdue no sentido específico de a menstruação estar "atrasada":
I was already a week-and-a-half overdue.
Eu já estava uma semana e meia atrasado.
I'm two weeks overdue on my period.
Eu estou duas semanas atrasada na minha menstruação.
I'm three weeks overdue, she thought. Could I be pregnant?
Estou três semanas atrasada, ela pensou. Será que estou grávida?
("Could I be pregnant?" é literalmente "poderia eu estar grávida?".)
3 – No mesmo âmbito do sentido anterior, overdue pode significar que o nascimento do bebê está "atrasado":
Our first baby was three weeks overdue.
Nosso primeiro bebê foi três semanas atrasado.
My first son was overdue by almost a week.
Meu primeiro filho foi atrasado em quase uma semana.
You may also be at risk if your baby is overdue.
Você também pode estar em risco se seu bebê estiver atrasado.
3 – Em nosso último sentido, overdue significa que algo está "atrasado" figurativamente. Melhor dizendo, o determinado evento/ação nunca fora marcado para acontecer (logo não pode estar "atrasado" literalmente), porém, segundo o julgamento do falante ou o senso comum, já deveria ter acontecido (por ser algo muito necessário ou muito bom), estando então "atrasado" de forma figurativa.
This is a reform that is well overdue.
Essa é uma reforma que está bem atrasada.
Action to address this problem is long overdue.
Ação para abordar esse problema é necessária há muito tempo.
(Como numa frase anterior, "long" faz o mesmo papel de "há muito tempo".)
Okay, that wage increase for home health workers was overdue.
Okay, aquele aumento de salário para profissionais de saúde familiar estava atrasado.
Many critics are saying troop withdrawal is already overdue.
Muitos críticos estão dizendo que a retirada das tropas já está atrasada.
It had been almost 10 years, so Barry was overdue for a visit.
Haviam sido quase 10 anos, então Barry estava atrasado para uma visita.
The Legislature has been considering an overdue pay raise for judges all year.
A legislação tem considerado um aumento de salário atrasado para juízes o ano inteiro.
É isso por hoje. Se curtiu o post, compartilhe com outros aprendizes. Comente abaixo qualquer dúvida ou sugestão e até mais!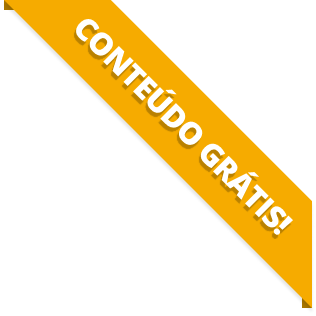 BAIXE O MATERIAL DO POST(PDF+MP3) PARA ESTUDAR QUANDO E COMO QUISER.