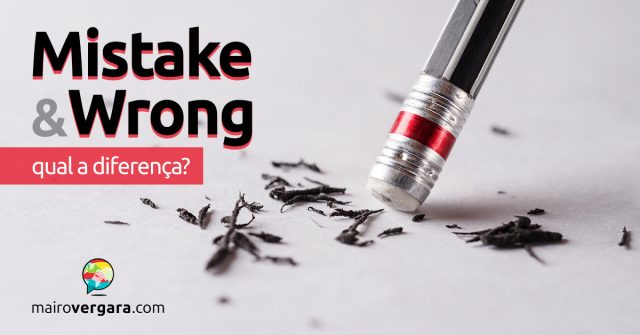 O post de hoje foi sugestão de um leitor e é sobre a diferença entre mistake e wrong. A primeira coisa que você deve entender é que mistake é um erro "honesto", ou seja, quando se faz algo errado, mas quase sempre sem intenção. Já wrong, usamos como adjetivo no sentido de "errado". E algo pode estar errado por conter um erro ou porque é algo imoral, por exemplo. Isso quer dizer que wrong é mais abrangente do que mistake.
Para que você possa fixar bem essas duas ideias, é importante que utilize o Anki. Trata-se de um software de repetição espaçada que irá te auxiliar em seu aprendizado. Para saber como instalar o Anki, basta ler nosso tutorial completo aqui.
Nos exemplos abaixo, temos algumas frases com o substantivo mistake:
It was a mistake to come to this restaurant without a reservation.
Foi um erro vir a este restaurante sem uma reserva.
It's easy to make a mistake.
É fácil cometer um erro.
This letter is addressed to someone else — there must be some mistake.
Essa carta está endereçada a outra pessoa, deve haver algum erro.
It would be a mistake to ignore his opinion.
Seria um erro ignorar a opinião dele.
Don't worry, we all make mistakes.
Não se preocupe, nós todos cometemos erros.
You must try to learn from your mistakes.
Você deve tentar aprender com os seus erros.
Agora, veja alguns exemplos com o adjetivo wrong:
Three of your answers were wrong.
Três das suas respostas estavam erradas.
That clock is wrong – it's 12:30, not 12:15.
Aquele relógio está errado, são 12:30 e não 12:15.
I dialed the wrong number.
Eu disquei o número errado.
It was the wrong time to ask for a raise.
Foi o momento errado de pedir um aumento.
She was just the wrong person for the job.
Ela era apenas a pessoa errada para o trabalho.
He believes that censorship is wrong.
Ele acha que censura é errado.
Veja que nos exemplos abaixo, com mistake, temos a expressão by mistake, que quer dizer "por engano":
I'm sorry – I must have dialed your number by mistake.
Me desculpe, eu devo ter discado seu número por engano.
I took your bag instead of mine by mistake.
Eu peguei sua bolsa ao invés da minha por engano.
I picked up the wrong bag by mistake.
Eu peguei a bolsa errada por engano.
Se você gostou do artigo de hoje, comente conosco. Seu feedback é muito importante para nós. Lembre-se de colocar todos os exemplos mostrados acima no seu Anki para que você pratique as estruturas e assim, as grave com mais facilidade. Ah! Compartilhe o post, caso tenha gostado =)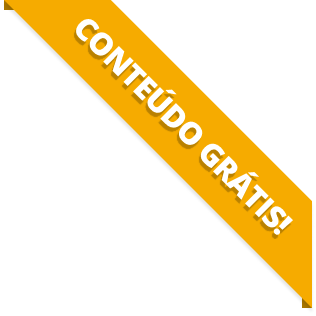 BAIXE O MATERIAL DO POST(PDF+MP3) PARA ESTUDAR QUANDO E COMO QUISER.