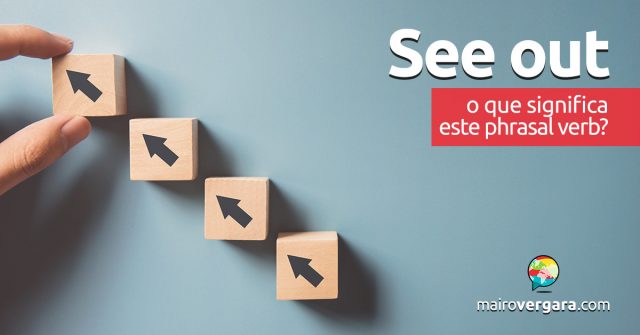 O verbo see é bem conhecido e forma vários phrasal verbs. Já vimos aqui no site sobre See To, See Off e See Through, e hoje falaremos de see out. Sabe o que ele significa?
See out pode ter pelo menos três significados:
O primeiro é "acompanhar até a saída", para se despedir da pessoa, como um sinal de boa educação. Nesse caso, a pessoa está de fato vendo (see) a outra sair do local (out). Quando um pronome reflexivo (myself, yourself) for usado, significa que a pessoa pode encontrar a saída sozinha, sem ninguém a acompanhando;
O segundo significado é "durar mais do que" algo ou "durar até" determinado período. Aqui, see out traz o sentido da pessoa ou objeto ver o final da outra e ultrapassá-la, vivendo por mais tempo;
Finalmente, see out pode significar "continuar" ou "terminar", com um sentido similar ao de cima.
Para ficar mais fácil de entender esses três usos de see out, leia as frases de exemplo abaixo. Depois, selecione as que mais gostar para adicionar ao seu Anki e assim memorizar mais um phrasal verb!
1 – Comecemos vendo see out no sentido de "acompanhar até a saída":
My secretary will see you out.
Minha secretária te acompanhará até a saída.
Thank you for coming by for the interview. The receptionist will see you out.
Obrigado por vir para a entrevista. A recepcionista te acompanhará até a saída.
(Leia o post Come By | O que significa este phrasal verb?)
I'm just going to see our guests out. I'll be back shortly.
Eu vou só acompanhar nossos convidados até a saída. Eu estarei de volta daqui a pouco.
I can see myself out.
Eu posso encontrar a saída sozinho.
2 – Agora, veja see out significando "durar mais do que" ou "durar até":
These are good strong shoes and they'll probably see me out.
Estes são sapatos bons e resistentes e eles provavelmente irão durar mais do que eu.
The lease runs for 21 years, and they are committed to seeing out that time.
O arrendamento é válido por 21 anos e eles estão comprometidos a durar mais do que este período.
The besieged town doesn't have enough food to see the month out.
A cidade sitiada não tem comida o suficiente para durar até o fim do mês.
With the drought ruining crops across the country, millions of people might not see the winter out.
Com a seca arruinando plantações em todo o país, milhões de pessoas poderão não durar até o fim do inverno.
The doctor doesn't think the patient will see out the week.
O médico não acha que o paciente irá durar até o fim da semana.
In this economy, many companies won't see the year out.
Nesta economia, muitas empresas não durarão até o fim do ano.
3 – Finalmente, see out pode significar "continuar" ou "terminar" uma atividade durante um determinado período:
He saw the project out to its very end.
Ele continuou no projeto até o seu último momento.
Even though I'm failing, I'm determined to see the class out to the end.
Embora eu esteja reprovando, estou determinado a continuar na turma até o fim.
I know you're frustrated, but just see out the rest of the semester before you decided to drop out.
Eu sei que você está frustrado, mas só termine o resto do semestre antes de decidir desistir.
(Leia o post Drop Out | O que significa este phrasal verb?)
He will see out the year remaining on his contract.
Ele terminará o ano permanecendo em seu contrato.
I'll see the project out since we've come this far already, but I won't be working with the company again after that.
Eu terminarei o projeto já que nós já chegamos tão longe, mas não trabalhei com a empresa novamente depois disso.
Hoje você aprendeu sobre see out! Se tiver gostado, ficará feliz em saber que temos posts aqui no site sobre mais de 700 phrasal verbs! Fique à vontade para navegar por aqui e aumentar seus conhecimentos de inglês. See you next time!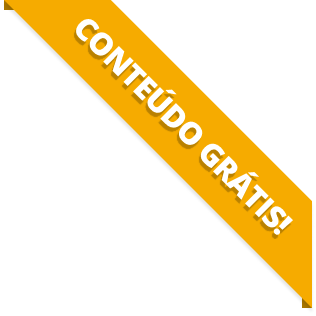 BAIXE O MATERIAL DO POST(PDF+MP3) PARA ESTUDAR QUANDO E COMO QUISER.