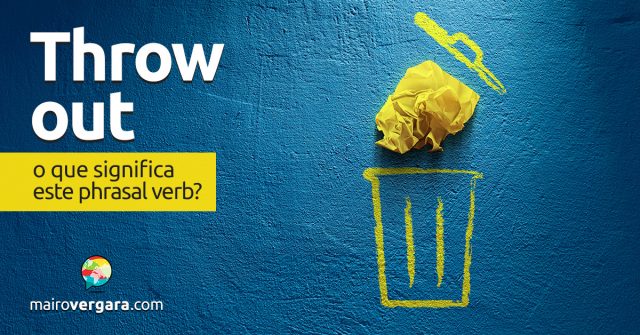 O verbo de hoje é um daqueles. Throw out tem tantos sentidos que daria para ocupar algumas páginas de um dicionário. No entanto, que isso não o desencoraje: com o bom e velho Anki do seu lado, você pode aprender todos os sentidos facilmente, desde que revise com frequência.
Não que isso seja fundamental, claro. Não é essencial aprender todos os sentidos de qualquer phrasal verb, e na verdade pode até ser prejudicial tentar aprender tudo de uma vez. O seu foco deve ser naquilo que tem utilidade para você. Assim, com esse e com outros phrasals, uma boa técnica é procurar memorizar um ou dois dos sentidos mais usados. Os outros você pode aprender conforme for se deparando com eles em suas leituras, filmes, etc.
Pois vamos lá. Na lista de sentidos abaixo, procuramos começar com os sentidos mais comuns.
1 – Parecido com throw away, throw out é muito usado no sentido de "descartar", "jogar fora" ou "livrar-se" de alguma coisa.
I've thrown out my old boots.
Joguei fora minhas botas velhas.
I threw out everything we didn't eat.
Joguei fora tudo o que não comemos.
He threw out the wrapper after he finished eating the candy bar.
Ele jogou fora o embrulho depois de terminar de comer a barra de chocolate.
I can't believe you threw my mother's card out!
Não posso acreditar que você tenha jogado fora o cartão da minha mãe!
2 – "Expulsar" é outro sentido comum.
She threw him out of the house.
Ela o expulsou da casa.
Anybody who cheats will be thrown out of the team.
Qualquer pessoa que trapacear será expulsa do time.
He was thrown out of 14 schools in 11 years.
Ele foi expulso de 14 escolas em 11 anos.
They threw her out of the club for failing to pay her membership fees.
Eles a expulsaram do clube por não pagar as taxas de filiação.
The scandal has resulted in the mayor being thrown out of office.
O escândalo resultou no prefeito ser removido do cargo.
3 – Throw out também pode significar "rejeitar", especialmente quando é uma autoridade legal que rejeita um pedido, solicitação, etc.
The judge threw out their claim.
O juiz rejeitou a queixa deles.
Their testimony was thrown out.
O testemunho delas foi rejeitado.
The defense wants the district Judge to throw out the case.
A defensoria quer que o juiz do distrito rejeite o caso.
The judge threw the case out due to a lack of evidence.
O juiz rejeitou o caso com base em falta de provas.
We had to throw out the application after finding out about the prior conviction.
Tivemos de rejeitar a candidatura após descobrir sobre a condenação anterior.
4 – "Emitir", "gerar" ou "dar" luz, calor, etc. é outro sentido de throw out. Note que, nesse sentido, throw out coincide com give off.
My torch threw out enough light to see the path.
A minha lanterna emitia luz o suficiente para ver o caminho.
These lamps throw out a lot of heat, so they're perfect for outdoor seating.
Essas luzes geram bastante calor, de forma que são perfeitas para instalar ao ar livre.
The lantern threw out a weak light in the darkness.
A lâmpada dava uma luz fraca na escuridão.
That flashlight throws out a powerful beam.
Esta lanterna dá um facho de luz potente.
There were huge trucks everywhere, throwing out noxious fumes from their exhausts.
Havia caminhões gigantescos por toda a parte, emitindo gases prejudiciais de seus escapamentos.
(Quer saber a diferença entre torch, lantern e lamp? Confira este post aqui.)
5 – Throw out também pode significar "sugerir" ou "dar/fazer uma sugestão/comentário" de forma casual ou indireta. Note que neste uso o phrasal verb é separável – você pode colocar o objeto entre throw e out.
The nominating committee threw out names for our consideration.
O comitê de nomeação sugeriu nomes para a nossa consideração.
During the meeting, I want everyone to throw out some ideas for how we can improve the product.
Durante a reunião, quero que todos deem algumas ideias de como podemos melhorar o produto.
She threw a list of names out of people who might be involved with the case.
Ela sugeriu uma lista de nomes das pessoas que poderiam estar envolvidas no caso.
She threw out a remark that utterly confounded him.
Ela fez um comentário que o confundiu totalmente.
He would throw out a hint now and then.
Ele dava uma dica de vez em quando.
6 – "Confundir", "prejudicar" ou "desorganizar" é outro significado possível. Novamente, o verbo é separável.
The noise threw his concentration out.
O barulho prejudicava a sua concentração.
Our calculations of the cost of our trip were thrown out by changes in the exchange rate.
Nossos cálculos do custo da viagem foram confundidos pelas mudanças na taxa de câmbio.
This has completely throw out our schedule.
Isso desorganizou totalmente a nossa agenda.
7 – Quando você "desloca" uma parte do corpo (por exemplo, o ombro) por fazer um exercício pesado demais e esquecer que você é sedentário e não mais tão jovem, throw out também pode ser usado.
Lifting that sofa threw out my back.
Erguer aquele sofá deslocou as minhas costas.
After working out, she threw her back out.
Depois de fazer exercício, ela deslocou as costas.
He threw out his shoulder trying to lift that heavy box.
Ele deslocou o ombro tentando levantar aquela caixa pesada.
I think I threw out my shoulder tossing the football around with the kids.
Acho que desloquei o ombro jogando a bola de futebol com as crianças.
8 – Você chegou até aqui? Parabéns, você é um dos bravos! Aqui está um significado bem específico para você, como bônus: "soltar" a embreagem.
The racecar driver threw out the clutch and stepped on the gas.
O motorista do carro de corrida soltou a embreagem e pisou no acelerador.
(Note que the gas pedal, "o pedal da gasolina" – isto é, "o acelerador" – costuma ser abreviado como the gas.)
The driver threw the clutch out and sped down the road.
O motorista soltou a embreagem e acelerou estrada a abaixo.
Now, throw out the clutch again…
Agora, solte a embreagem de novo…
Se você gostou do post de hoje, deixe o seu comentário aí e nos conte o que mais você quer ver publicado aqui no blog!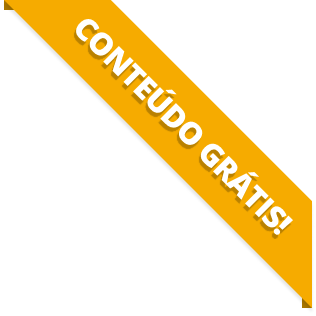 BAIXE O MATERIAL DO POST(PDF+MP3) PARA ESTUDAR QUANDO E COMO QUISER.