A expressão em questão é bem simples de se entender. A sua tradução ao pé da letra é "ser/estar obrigado a" e seu significado real tem tudo haver com isso. Os sentidos em que ela é usada são apenas dois, mas com algumas nuances. Veremos ambos em detalhes e com vários exemplos. Mas antes, quero recomendar uma ferramenta que você pode e deve usar para estudar posts como este de maneira eficiente. Trata-se do Anki, clique aqui para saber o que é e como usar.
Vamos aos exemplos:

1 – Um sujeito pode usar essa expressão para dizer que tem certeza que algo irá acontecer, que em sua visão algo está destinado a ocorrer. Veja o exemplo:
Knowing Jim, he's bound to be late.
Conhecendo o Jim, ele certamente se atrasará.
("Be late" = estar atrasado.)
If you have problems at home, it's bound to affect your work.
Se você tem problemas em casa, isso certamente afetará seu trabalho.
No matter what they say, she is bound to run for mayor.
Não importa o que eles dizem, ela está destinada a se candidatar a prefeita.
(Ou: ela com certeza se candidatará a prefeita.)
The kids are out late, so of course she's bound to worry.
As crianças estão fora até tarde, então é claro que ela vai se preocupar.
She's bound to find out sooner or later.
É certo que ela descobrirá mais cedo ou mais tarde.
We are bound to hear from them soon
Nós com certeza iremos ter notícias deles em breve.
2 – A expressão também é usada para expressar que um sujeito é obrigado ou se sente obrigado a fazer algo. Seja por princípios éticos que ele segue, pela lei, ou pelas circunstâncias em que ele se encontra. Exemplo:
We felt bound to tell her that her son had been taking drugs.
Nos sentimos compelidos a informá-la que seu filho vinha fazendo uso de drogas.
I'm bound to do what I can to help Sam.
Eu tenho que fazer o que puder para ajudar o Sam.
I'm bound to say that I have some doubts.
Vejo-me obrigado a dizer que tenho algumas dúvidas.
Uma pequena variação utiliza bound by ao invés de bound to, pois nesse caso está sendo especificado o agente que impõe a obrigação sobre o sujeito. Veja:
If her patient threatens to kill someone, she is bound by law to inform the police.
Se seu paciente ameaçar matar alguém, ela é obrigada por lei a informar a polícia.
(A lei é o agente que impõe a obrigação.)
By signing the contract you agree to be bound by its terms.
Ao assinar o contrato você concorda em estar submisso a seus termos.
(Os termos do contrato que impõem a obrigação, o indivíduo está submisso a eles.)
Existe outra variação onde se diz honor-bound, que é um adjetivo composto. O sentido é o mesmo já mencionado: uma obrigação por princípios de honradez e honestidade que o indivíduo possui.
Reporters who feel honor-bound to protect their sources of information.
Repórteres que se sentem na obrigação moral de proteger suas fontes de informação.
She felt honor-bound to attend as she had promised to.
Ela sentia-se moralmente obrigada a comparecer como havia prometido.
Chegamos ao final, espero que tenha aprendido e colocado todos os exemplos no Anki. Qualquer dúvida comente, e compartilhe com outros estudantes para que juntos cresçamos. Até a próxima!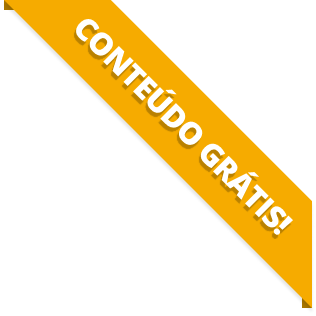 BAIXE O MATERIAL DO POST(PDF+MP3) PARA ESTUDAR QUANDO E COMO QUISER.