O verbo fall é bem conhecido e tem vários significados. Além disso, ele também pode formar vários phrasal verbs, como Fall Through, Fall Away, Fall Back, Fall Short, Fall For, Fall Apart e vários outros! Hoje, falaremos especificamente sobre fall under. Você saberia dizer o que este phrasal verb significa?
É claro que fall under tem o significado literal de "cair debaixo", mas também pode significar "estar sob", "ficar sob" e "se enquadrar" em uma categoria. Existem algumas palavras que costumam ser usadas com este phrasal verb, tais como influence, suspicion e jurisdiction, conforme poderá observar nas frases abaixo. Um exemplo de uma expressão comum com o nosso phrasal verb de hoje é fall under the spell, que significa "ser enfeitiçado".
Leia com atenção os exemplos abaixo, com fall under sendo utilizado em cada uma dessas definições. Depois, acrescente mais este phrasal verb ao seu Anki! Ah, e não se esqueça que fall é um verbo irregular e que seu passado é fell, ok?
1 – Comecemos vendo fall under em seu sentido literal, de "cair embaixo":
The permission slip fell under the bookcase — that's why I never signed it.
A autorização caiu debaixo da estante de livros — é por isso que eu não cheguei a assiná-la.
The old man fell under the wheels of the truck, but he suffered only minor injuries.
O idoso caiu debaixo das rodas do caminhão, mas sofreu apenas ferimentos leves.
The child tripped and fell under Mrs. Rogers, who almost did not see her.
A criança tropeçou e caiu debaixo da senhora Rogers, que quase não a viu.
2 – Falemos agora de fall under nos seus demais sentidos, começando com "estar sob" ou "ficar sob":
He fell under her influence.
Ele ficou sob a influência dela.
Do you think I may once again fall under the influence of my ex?
Você acha que eu talvez fique mais uma vez sob a influência do meu ex?
After that, he has fallen under suspicion.
Depois disso, ele ficou sob suspeita.
Suddenly, 120.000 Japanese people fell under suspicion.
Repentinamente, 120 mil japoneses ficaram sob suspeita.
This precinct falls under the city's jurisdiction.
Esta delegacia está sob a jurisdição do município.
Murder, including serial killings, fall under the jurisdiction of state authorities.
Os homicídios, incluindo os assassinatos em série, estão sob a jurisdição das autoridades estaduais.
I'm sorry, but I can't speak on the matter — it doesn't fall under my jurisdiction as a judge.
Perdão, mas eu não posso opinar sobre o assunto — elenão está sob a minha jurisdição como juiz.
The crimes occurred at a time of civil war, so they fall under martial law.
Os crimes ocorreram numa época de guerra civil, então, eles estão sob a lei marcial.
3 – Fall under também pode significar "se enquadrar":
These animals fall under the classification "endangered species."
Estes animais se enquadram na classificação "espécies ameaçadas".
The botany handbooks in the library fall under Plant Biology.
Os manuais de botânica da biblioteca se enquadram em Biologia Vegetal.
At least a dozen music and dance styles, ranging from war dances to wedding music, fall under this category.
Pelo menos uma dúzia de estilos de música e dança, desde danças de guerra até músicas de casamento, enquadram-se nesta categoria.
4 – Para finalizar, vejamos exemplos de uma expressão comum com o nosso phrasal verb de hoje, que é fall under the spell:
We fell under the spell of the singer's performance.
Nós fomos enfeitiçados pela performance do cantor.
Our son has never acted out like this before. I think he must have fallen under the spell of that new friend of his.
Nosso filho nunca foi malcriado assim antes. Eu acho que ele deve ter sido enfeitiçado por aquele novo amigo dele.
(Leia o post Act Out | O que significa este phrasal verb?)
Such was the magnitude of her beauty that countless men have fallen under the spell of the duchess.
Tal era a magnitude da beleza dela que inúmeros homens foram enfeitiçados pela duquesa.
Gostou de aprender sobre o phrasal verb fall under? Então, não pare por aqui e leia também sobre a expressão Fall Through The Cracks. See you next time!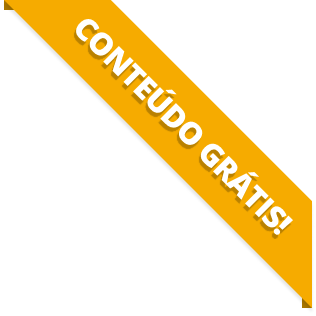 BAIXE O MATERIAL DO POST(PDF+MP3) PARA ESTUDAR QUANDO E COMO QUISER.