O verbo keep é muito utilizado para formar phrasal verbs em inglês. Por exemplo, aqui no site já vimos sobre Keep Away, Keep Up e Keep On. Hoje, falaremos sobre keep off. Sabe o que ele significa?
O phrasal verb keep off tem pelo menos três significados: 1) "ficar longe"; 2) "manter fora" ou "manter longe" e 3) "evitar". Veja abaixo algumas frases com cada um desses três significados e depois acrescente keep off ao seu Anki.
1 – Comecemos com keep off significando "ficar longe":
I told you to keep off!
Eu lhe disse para ficar longe!
You have to keep off the grass while the weed killer is being applied.
Você precisa ficar longe da grama enquanto o herbicida está sendo aplicado.
They promised to help pay for his rent as long as he kept off of drugs.
Eles prometeram ajudar a pagar o aluguel dele desde que ele ficasse longe das drogas.
If he had kept off of my property, I wouldn't have opened fire on him like the sign outside warns will happen!
Se ele tivesse ficado longe da minha propriedade, eu não teria aberto fogo contra ele, como a placa lá fora alerta que acontecerá!
2 – As frases acima se referiram à atitude da própria pessoa de manter distância de algo. Mas, também podemos usar keep off quando alguém deve fazer com que outra pessoa ou animal mantenha distância. Nesses casos, traduzimos o phrasal verb por "manter fora" ou "manter longe":
Please keep the cat off the sofa.
Por favor, mantenha o gato fora do sofá.
Dogs must be kept off the beach.
Os cachorros devem ser mantidos fora da praia.
We tried to keep them off the subject of the affair.
Nós tentamos mantê-los fora do assunto do caso.
Keep the flies off the food.
Mantenha as moscas longe da comida.
Keep the kids off those old swings — they're not safe.
Mantenha as crianças longe daqueles balanços velhos — eles não são seguros.
What can we do to keep these bees off our porch?
O que podemos fazer para manter essas abelhas longe da nossa varanda?
Keep him off politics, for goodness sake.
Mantenha ele longe da política, pelo amor de Deus.
3 – Ainda outro sentido do nosso phrasal verb de hoje é o de "evitar":
I'm trying to keep off fatty foods.
Eu estou tentando evitar alimentos gordurosos.
I think we'd better keep off the subject of the war.
Eu acho que é melhor nós evitarmos o assunto da guerra.
I'm keeping off all chocolates and candies until my wedding day.
Eu evitarei todos os chocolates e doces até o dia do meu casamento.
Curtiu aprender sobre o phrasal verb keep off? Aproveite então para ler sobre algumas expressões formadas com o verbo keep, como Keep Your Head Above The Water, Keep One's Chin Up e Keep One's Wits About One. See you next time!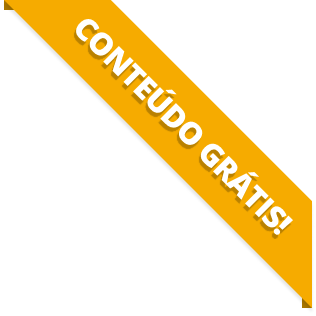 BAIXE O MATERIAL DO POST(PDF+MP3) PARA ESTUDAR QUANDO E COMO QUISER.