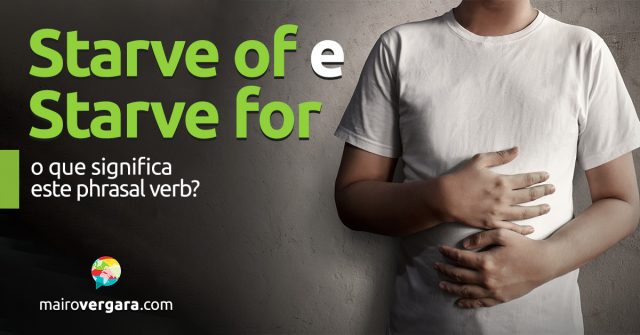 Você conhece o verbo starve? Seu uso mais comum é no sentido de "morrer de fome", conforme explicamos no artigo Qual a diferença entre Peckish, Hungry e Starving?
Porém, hoje falaremos do verbo starve empregado em dois phrasal verbs de significado similar: starve of e starve for. Tem ideia do que eles significam?
Assim como uma pessoa que está literalmente "morrendo de fome" (starving) precisa muito de comida, esses phrasal verbs indicam que a pessoa está figurativamente "necessitada de" algo, como atenção, dinheiro ou qualquer outra coisa.
Vale lembrar que esses dois phrasal verbs costumam ser usados na voz passiva, ou seja, "estar necessitado de" (be starved of/for).
Quer ver exemplos de frases com starve of e starve for? Então, vamos lá:
1 – Starve Of
The schools are starved of funding.
As escolas estão necessitadas de verba.
I felt starved of intelligent conversation.
Eu me senti necessitado de conversação inteligente.
The department has been starved of resources.
O departamento está necessitado de recursos.
The baby's brain had been starved of oxygen.
O cérebro do bebê estava necessitado de oxigênio.
Those children have been starved of attention.
Aquelas crianças estavam necessitadas de atenção.
People starved of sleep start to lose their concentration and may hallucinate.
Pessoas necessitadas de descanso começam a perder a concentração e podem alucinar.
(Leia o post Qual a diferença entre Lose, Loose e Loosen?)
The company was starved of cash and failed to compete worldwide.
A empresa estava necessitada de dinheiro e falhou em competir a nível internacional.
2 – Starve For
The poor kid's just starved for attention.
A pobre criança estava simplesmente necessitada de atenção.
We've been starving for reliable staff at the hotel lately.
Nós estamos necessitados de funcionários confiáveis no hotel ultimamente.
I am starved for Jane. I miss her so!
Eu estou necessitado da Jane. Eu sinto tanta saudade dela!
(Leia o post Como se diz "Saudade" em inglês?)
Claire was starved for affection.
A Claire estava necessitada de carinho.
You'd think the child was starved for attention from the way she screams and shouts around his parents.
Era de se esperar que a criança estivesse necessitada de atenção pela forma com que ela grita e berra perto dos seus pais.
(Leia o post Qual a diferença entre Shout, Scream e Yell?)
Conseguiu entender bem como usar os phrasal verbs starve of e starve for? Se tiver ficado com alguma dúvida, é só deixar seu comentário que nós te ajudamos! Ah, e não se esqueça de acrescentar as frases deste artigo ao seu Anki! See you next time!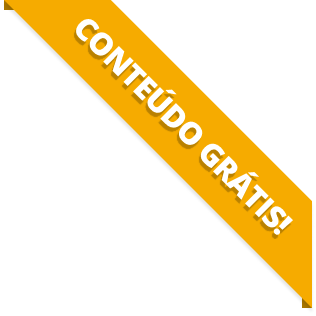 BAIXE O MATERIAL DO POST(PDF+MP3) PARA ESTUDAR QUANDO E COMO QUISER.