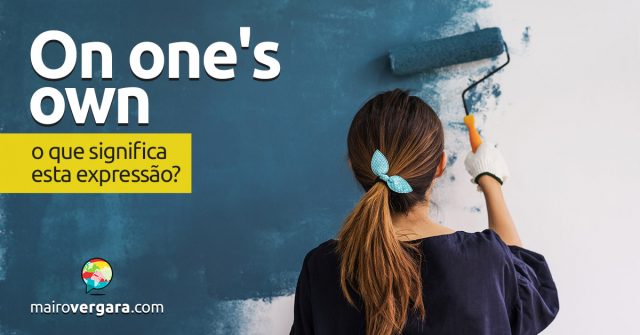 Já ouviu a expressão on my own em alguma música ou filme? Talvez a pessoa estivesse dizendo que estava muito solitária ou que não precisava da ajuda de ninguém para conseguir fazer algo.
De fato, a expressão on one's own traz esses dois sentidos. Se eu digo: "I'm on my own", estou querendo dizer que estou sozinha, tanto no sentido literal, quanto no sentido de não ter o apoio ou o carinho de ninguém.
Mas eu também posso dizer "I'll do it on my own" para querer dizer que posso fazer algo "por conta própria", sem a ajuda de ninguém.
Quer ver mais frases com a expressão on one's own? Então, vamos lá. Caso precise recordar os pronomes possessivos em inglês, leia o nosso artigo Estruturas do Inglês: Adjetivos Possessivos e Pronomes Possessivos.
1 – Comecemos vendo on one's own significando "sozinho":
He lives on his own.
Ele mora sozinho.
I told him how scared I was of being on my own.
Eu disse para ele o quão assustado eu estava de ficar sozinho.
I need some time on my own.
Eu preciso de um tempo sozinho.
Dave moved out last fall; he's on his own now.
O Dave se mudou no último outono; ele está sozinho agora.
She enjoyed traveling on her own.
Ela gostou de viajar sozinha.
I love cheese on toast, but I won't eat cheese on its own.
Eu amo queijo na torrada, mas não como queijo sozinho.
I've been living on my own for four years now.
Eu moro sozinho há quatro anos já.
He didn't want to be left on his own.
Ele não queria ser deixado sozinho.
I work best on my own.
Eu trabalho melhor sozinho.
(Leia o post Estruturas do Inglês: Superlativos)
I can manage on my own, thanks.
Eu consigo me virar sozinho, obrigado.
2 – Agora, veja on one's own no sentido de "por conta própria":
He built the entire house on his own.
Ele construiu a casa inteira por conta própria.
A seven-year-old can get dressed on his own, but it might take a long time.
Uma criança de sete anos consegue se vestir por conta própria, mas talvez leve muito tempo.
(Leia o post Qual a diferença entre Years Old, Year-old e Year-olds?)
Because she spoke the language, she got around the country very well on her own.
Por ela falar o idioma, ela se deslocou pelo país muito bem por conta própria.
There are some chores your child can do on her own.
Há algumas tarefas domésticas que a sua filha pode fazer por conta própria.
I had to finish designing the website on my own after many of our workers were laid off.
Eu tive que terminar de projetar o site por conta própria depois que muitos dos nossos funcionários foram mandados embora.
(Leia o post Lay Off | O que significa este phrasal verb?)
Bridget learned to tie her shoes on her own when she was three.
A Bridget aprendeu a amarrar os sapatos por conta própria quando tinha três anos.
You can't expect him to do it all on his own.
Você não pode esperar que ele faça tudo por conta própria.
I don't need anyone's pity or help, I can make it all on my own, thank you very much.
Eu não preciso da pena ou da ajuda de ninguém, eu consigo fazer tudo por conta própria, muito obrigado.
Agora você já sabe usar a expressão on one's own! Não se esqueça de acrescentá-la ao seu Anki. E que tal aproveitar e aprender sobre outras expressões que usam a palavra own? Eu sugiro Own Up, On One's Own Hook e Leave To Own Devices. See you next time!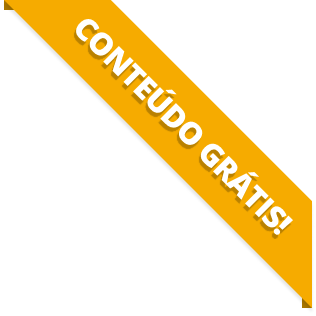 BAIXE O MATERIAL DO POST(PDF+MP3) PARA ESTUDAR QUANDO E COMO QUISER.