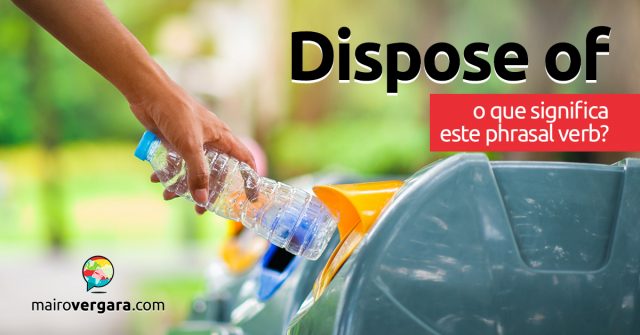 Se dispose o faz pensar no nosso verbo "dispor", pense duas vezes. Esse é mais um caso dos famosos falsos amigos — palavras em outras línguas que nos enganam por parecerem similares com uma palavra da nossa, mas cujo sentido na verdade é bem diferente.
Sentido, ou, no caso, sentidos. Contamos cinco acepções diferentes para dispose of, então sem mais enrolações, vamos a elas.
Lembrando que você pode usar o Anki para anotar os significados deste e doutros phrasal verbs aprendidos a fim de revisar tudo mais tarde e garantir um sólido acréscimo ao seu arsenal linguístico.
1 – Para começar temos o sentido de "descartar", ou "jogar fora" um objeto qualquer.
After our basement flooded, we had to dispose of most of the boxes we'd stored down there.
Depois que o nosso porão inundou, tivemos de jogar fora a maioria das caixas que havíamos armazenado lá embaixo.
Can we dispose of the trash in this barrel?
Podemos descartar o lixo nesse barril?
Just fold up the napkin and dispose of it in the normal manner.
É só dobrar o guardanapo e descartá-lo do jeito normal.
Engine oil cannot be disposed of down drains.
Óleo de motor não pode ser jogado fora ralo abaixo.
Please dispose of your litter thoughtfully.
Por favor, descarte seu lixo com atenção.
2 – O segundo significado é o de "livrar-se" de uma coisa qualquer que não é mais necessária ou desejada:
Once I move into the city, I'll need to dispose of my car.
Uma vez que eu me mude para a cidade, vou precisar me livrar do meu carro.
The bank disposed of its bad loans.
O banco se livrou de seus maus empréstimos.
Adam disposed of all his worldly goods before entering a monastery.
Adam livrou-se de todos seus bens mundanos antes de entrar em um monastério.
The dealers tried to dispose of the evidence by flushing the drugs down the toilet.
Os traficantes tentaram se livrar das provas dando a descarga com as drogas no vaso sanitário.
3 – Um sentido parecido com os dois anteriores é o de "eliminar", "dar cabo" ou "livrar-se" de alguém.
The mafia boss ordered a hit man to dispose of the traitor.
O chefe mafioso ordenou que um assassino desse cabo do traidor.
All of them have been efficient in disposing of their rivals by deadly means.
Todos eles têm sido eficientes em dar cabo de seus rivais com meios letais.
He was a serious political liability who had to be quickly disposed of.
Ele era uma séria vulnerabilidade política que precisava ser rapidamente eliminado.
4 – Dispose of também pode significar "derrotar" alguém:
We will unify to combat this threat and dispose of it forever!
Nos uniremos para combater essa ameaça e a derrotarmos para sempre!
The other side won't have any regrets about disposing of such a threat.
O outro lado não terá remorso algum de derrotar uma ameaça assim!
Now Gore has handily disposed of his Democratic rival and has improved in opinion polls against Bush.
Agora Gore derrotou facilmente seu rival democrata e melhorou em pesquisas de opinião contra Bush.
5 – Finalmente, dispose of pode significar "lidar com" ou "resolver" um problema ou situação complicada qualquer.
Jean is the best editor in the writing center, so she'll definitely dispose of any issues in your paper.
A Jean é a melhor editora no centro de produção e ela certamente resolverá quaisquer problemas no seu artigo.
You did us a great favour by disposing of that problem.
Você nos fez um grande favor ao lidar com este problema.
The justices have been arguing about how the case should be disposed of.
Os juízes têm estado discutindo sobre como o caso deve ser resolvido.
Most complaints can be disposed of pretty quickly.
A maior parte das reclamações pode ser resolvida bem rápido.
Com isso chegamos ao final da dica de hoje. E aí, você conhecia o verbo dispose of? Conte aí nos comentários!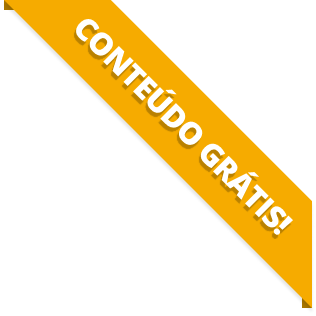 BAIXE O MATERIAL DO POST(PDF+MP3) PARA ESTUDAR QUANDO E COMO QUISER.