Existem vários phrasal verbs formados a partir do verbo pull, como por exemplo pull over, pull up, pull back, pull together, pull through e pull off, todos já explicados aqui no site.
Hoje nós falaremos do phrasal verb pull in, que tem pelo menos cinco significados diferentes: 1) um veículo "encostar" ou um trem "chegar à estação"; 2) a polícia "prender" ou "deter" alguém para interrogatório; 3) "ganhar" ou "arrecadar" dinheiro; 4) "atrair" e 5) "controlar".
Que tal vermos algumas frases com cada uma das definições acima? Assim ficará mais fácil de você entender como usar o phrasal verb pull in e acrescentá-lo ao seu Anki.
1 – Comecemos vendo pull in no sentido de um veículo "encostar" ou de um trem "chegar à estação":
Let me pull in at a gas station and then I'll call you back.
Deixe-me encostar em um posto de gasolina e então eu te ligarei de volta.
We pulled in at the side of the road.
Nós encostamos à beira da estrada.
I pulled in to let the passengers out.
Eu encostei para deixar os passageiros saírem.
The van pulled in and waited.
A van encostou e esperou.
The police car signaled to us to pull in.
O carro de polícia sinalizou para nós encostarmos.
The train from Paris was just pulling in when you called me.
O trem de Paris estava acabando de chegar à estação quando você me ligou.
The train pulled in and we rushed to meet her as she got off.
O trem chegou à estação e nós corremos para encontrá-la enquanto ela descia.
The train pulled in right on time.
O trem chegou à estação bem na hora.
The train didn't pull in until nearly 11 PM due to all the delays.
O trem não chegou à estação até quase 11 da noite devido a todos os atrasos.
2 – O segundo significado de pull in é quando a polícia "prende" ou "detém" alguém para interrogatório:
The police pulled them in after the trouble.
A polícia os prendeu após o tumulto.
Brady looks like a suspect. I'd pull him in.
O Brady aparenta ser suspeito. Eu o prenderia.
The police said they could pull him in on lesser charges.
A polícia disse que eles poderiam prendê-lo sob acusações mais leves.
The police pulled in two of the suspects on drug charges.
A polícia deteve dois dos suspeitos por narcotráfico.
I hope, for everyone's sake, you pulled in the right person.
Eu espero, para o bem de todos, que você tenha detido a pessoa certa.
They pulled the husband in for questioning, but he was released without any charges.
Eles detiveram o marido para interrogatório, mas ele foi solto sem nenhuma acusação.
3 – O terceiro sentido de pull in é "ganhar" ou "arrecadar" dinheiro:
I only pull in 15,000 a year as a social worker.
Eu ganho apenas 15.000 por ano como assistente social.
He's pulling in at least six figures.
Ele está ganhando pelo menos seis dígitos.
(Esta é uma expressão comum em inglês para falar de salários. Ganhar seis dígitos significa ganhar de 100.000 a 999.999.)
I reckon she's pulling in over $100,000.
Eu suponho que ela esteja ganhando mais de $100.000.
The film has pulled in $30 million since its release.
O filme arrecadou $30 milhões desde seu lançamento.
Their latest product has already pulled in nearly $15 million in its first two months on the market.
O produto mais recente deles já arrecadou quase $15 milhões em seus primeiros dois meses no mercado.
4 – A seguir, vejamos pull in significando "atrair":
The programme pulled in 3.6 million viewers.
O programa atraiu 3.6 milhões de espectadores.
Their last tour pulled in millions of fans.
A última turnê deles atraiu milhões de fãs.
Their appearance will pull in the crowds.
O aparecimento deles irá atrair as multidões.
5 – Finalmente, veja pull in significando "controlar":
I tried to pull myself in, but I lost control and started yelling.
Eu tentei me controlar, mas eu perdi o controle e comecei a gritar.
You need to pull your reporters in – they're getting a bit too aggressive with their questions.
Você precisa controlar seus repórteres – eles estão ficando um pouco agressivos demais com as perguntas deles.
The executives did not want to pull in their most aggressive salesmen.
Os executivos não queriam controlar seus vendedores mais agressivos.
The commander pulled in the maverick officer.
O comandante controlou seu oficial rebelde.
Ufa! Pull in realmente é um phrasal verb bem versátil! E já que estamos falando deste verbo, que tal ler sobre Qual a diferença entre Pull e Push? E sobre as expressões Pull Strings, Pull The Plug, Pull Someone's Leg e Pull Someone's Hair Out? See you next time!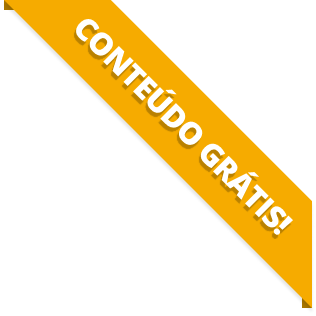 BAIXE O MATERIAL DO POST(PDF+MP3) PARA ESTUDAR QUANDO E COMO QUISER.