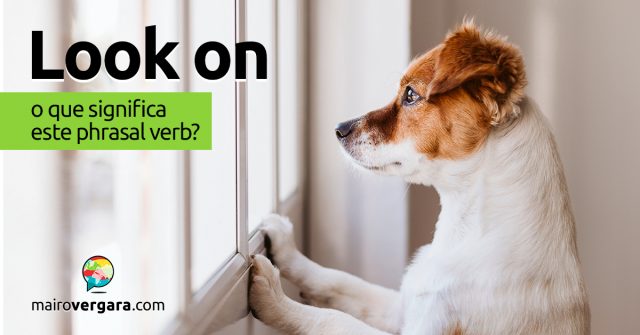 É engraçado, mas literalmente qualquer preposição que você tacar depois do verbo look cria um phrasal verb: look after, look into, look up, look down on, look out, look back, look up to, look ahead, look forward… você pode achar qualquer uma dessas variantes — e outras ainda — no site aqui, bastando usar a caixa de busca ali em cima.
Pois dessa extensa família, look on é um dos membros mais modestos, com somente dois significados, "na humildade". Mas não se deixe enganar, porque ele possui sua utilidade, tanto é que acabou por gerar um substantivo inteiramente seu.
Vejamos.
1 – Em sua primeira acepção, look on é usado com o seguinte significado: "assistir / observar algo sem tomar parte". É dessa acepção, aliás, que veio o substantivo looker-on, que nada menos significa do que "espectador". Olhe só.
With a stadium of fans looking on, the pressure was on for him to make the goal.
Com um estádio de fãs assistindo, a pressão estava nele para fazer o próximo gol.
The beating took place while a policeman looked on.
A surra aconteceu enquanto um polícia assistia.
While the kittens played, the mother cat looked on contentedly.
Enquanto os gatinhos brincavam, a mãe gato observava, satisfeita.
About 150 local people looked on in silence as the two coffins were taken into the church.
Cerca de 150 pessoas locais observavam em silêncio enquanto dois caixões eram levados para dentro da igreja.
People looked on anxiously from the sidelines.
As pessoas observavam ansiosamente das margens laterais.
A large crowd looked on as the band played.
Uma multidão grande assistia enquanto a banda tocava.
Phil looked on in disbelief as Maggie got up on the table and started to dance.
Phil ficou observando incrédulo enquanto Maggie se levantava da mesa e começava a dançar.
Cameron was looking on and making no move to help.
Cameron estava observando e não fazendo movimento algum para ajudar.
The coach looked on, inscrutable as he always is when watching from the stands.
O treinador assistia, inescrutável como ele sempre é quando assiste da arquibancada.
The firefighters battled the blaze while dozens of neighbors looked on.
Os bombeiros combatiam o incêndio enquanto dezenas de vizinhos observavam.
(Note que dozen literalmente quer dizer "dúzia", mas geralmente é traduzido como "dezena" em casos assim, onde não se refere a um número específico.)
I looked on while my teacher prepared the lesson.
Eu observei enquanto o professor preparava a lição.
She rode the horse around the ring as her parents looked on.
Ela cavalgou o cavalo ao redor do picadeiro enquanto seus pais observavam.
2 – O segundo significado é o de "considerar" ou "ver como".
A lot of people looked on him as a healer.
Muitas pessoas o veem como um curandeiro.
Employers look favourably on applicants who have work experience.
Empregadores veem com bons olhos candidatos que têm experiência de trabalho.
(Ou "veem favoravelmente".)
A lot of people look on it like that.
Muitas pessoas consideram isso assim.
She looked on the whole affair as a joke.
Ela considerava a questão toda uma piada.
He looks on his mother-in-law with disapproval.
Ele vê a sua sogra com desaprovação.
I looked on him as a second father.
Eu o considerava um segundo pai.
We're not related but I look on him as a brother.
Não somos parentes, mas eu o considero como um irmão.
I look on it as a challenge.
Eu considero isto um desafio.
I've always looked on him as a genius, so I'm not surprised to hear about his scientific breakthrough.
Eu sempre o considerei um gênio, assim que não estou surpreso de ouvir sobre seu primeiro sucesso científico.
The boss looked on the new employee as incompetent.
O chefe considerava o novo empregado como incompetente.
O que achou da dica de hoje? Conhecia os significados de look on? Conte-nos nos comentários!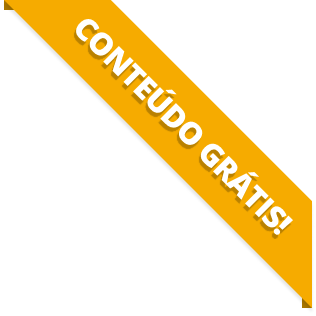 BAIXE O MATERIAL DO POST(PDF+MP3) PARA ESTUDAR QUANDO E COMO QUISER.