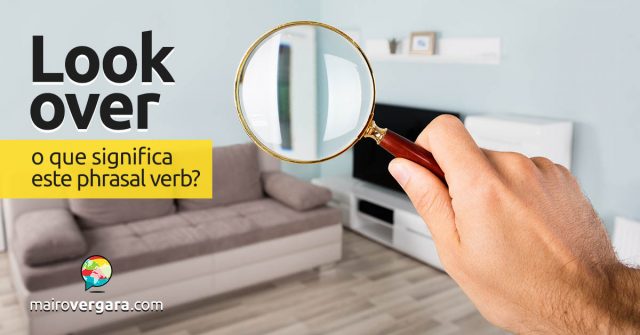 Há uma série de phrasal verbs que se baseiam no verbo look, "olhar", muitos dos quais já foram examinados aqui no site – veja, por exemplo, o post sobre a diferença entre look for e look at ou os posts sobre look into, look for e look up. Pois bem, hoje vamos dar uma olhada no verbo look over.
E sabe o que significa look over? Exatamente "dar uma olhada"! Pense só: look ("olhar") + over ("em cima" ou "por cima") – ou seja, "olhar por cima", "olhar de forma superficial", "dar uma olhada".
Talvez você se pergunte: há alguma diferença entre look over e take a look at? A resposta é: sim, mas bem pouca. É um mero detalhe: take a look at significa simplesmente "dar uma olhada", enquanto que look over enfatiza o fato de você estar olhando o conteúdo inteiro, da cabeça aos pés.
Já a tradução de look over pode variar um pouquinho de caso para caso, mas você vai ver que o essencial está sempre ali: look over refere-se sempre a uma análise superficial ou rápida, a uma "checada".
Confira o uso do verbo nas frases abaixo, que como sempre você pode usar para adicionar às suas listagens no Anki, para revisar mais tarde.
He'd been looking over the leaflets he'd picked up earlier.
Ele tinha estado dando uma olhada nos panfletos que havia recolhido antes.
An American inspection team had looked over sites in January.
Em janeiro, uma equipe americana de inspeção havia dado uma examinada em locais.
I had a few minutes before the meeting to look over the figures.
Eu tinha alguns minutos antes da reunião para dar uma olhada nas cifras.
We took a few minutes to look over what he'd written.
Paramos alguns minutos para dar uma olhada no que ele havia escrito.
(Note que to take a minute literalmente significa "pegar um minuto", mas significa realmente "parar por um minuto" ou "dedicar um minuto de atenção" para alguma coisa.)
Would you quickly look over these figures for me and see if there are any obvious mistakes?
Você poderia dar uma olhada rápida nessas cifras para mim e ver se há algum erro óbvio?
I'll look over your report tonight and give you feedback in the morning.
Vou dar uma olhada no seu relatório hoje à noite e de manhã dou um feedback.
I think you had better have the doctor look you over.
Acho que é melhor você pedir para o médico lhe dar uma examinada.
(Note o uso de duas estruturas interessantes: had better e have someone do something (no caso, have the doctor look you over. Esta última significa, essencialmente, "pedir para alguém fazer uma coisa".)
Please look over these papers.
Por favor, dê uma examinada nestes documentos.
I looked the contract over and everything seems in order.
Eu dei uma examinada no contrato e tudo parecia estar em ordem.
The school nurse looked me over and said I was fine to go back to class.
A enfermeira escolar me examinou rapidamente e disse que estava tranquilo para eu voltar para a aula.
We looked over the proposal before the meeting.
Demos uma olhada na proposta antes da reunião.
I picked up the receipt and looked it over before signing it.
Eu peguei o recibo e dei uma olhada nele antes de assinar.
We looked over the house again before we decided we would rent it.
Demos uma olhada na casa novamente antes de nos decidirmos se íamos alugá-la.
He could have looked over the papers in less than ten minutes.
Ele poderia ter examinado os documentos em menos de dez minutos.
Do you have a few minutes to look these samples over?
Você tem alguns minutos para dar uma examinada nestas amostras?
Time to go look over some other posts? 🙂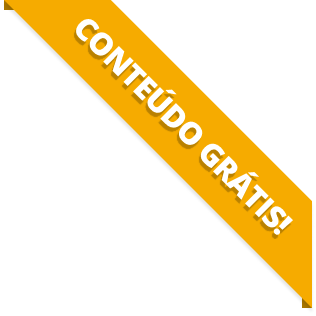 BAIXE O MATERIAL DO POST(PDF+MP3) PARA ESTUDAR QUANDO E COMO QUISER.