Sabe explicar o que é um phrasal verb? É a junção de um verbo com um advérbio, com uma preposição, ou com ambos. Essa união de palavras forma uma expressão com um significado diferente daquele que o verbo tinha sozinho. Por exemplo, o verbo look significa "olhar", não é? Mas os phrasal verbs look forward to significa "esperar ansiosamente" e look into signfica "investigar". Viu como o sentido muda?
O phrasal verb de hoje é mais um exemplo disso: o verbo bring sozinho significa "trazer", mas ele forma vários phrasal verbs com diferentes significados: bring about, bring forth, bring forward, bring over, bring out, bring together, bring back, bring in, bring on, bring up… Ufa! A lista é longa. E para ficar ainda mais completa, hoje falaremos de bring around.
Antes de mais nada, saiba que, enquanto os americanos falam bring around, os britânicos dizem bring round, mas o phrasal verb é o mesmo, ok? E ele pode ter dois sentidos: 1) convencer alguém ou 2) reanimar alguém que desmaiou.
Abaixo veremos vários exemplos de bring around com esses dois significados. Mas convenhamos que pode ser difícil memorizar tantos phrasal verbs assim com o mesmo verbo, não é? Felizmente temos uma ajuda valiosa: um programa chamado Anki, que facilita o processo de aprendizagem de novos idiomas. Se ainda não o conhece, confira nosso tutorial completo do Anki.
1 – Primeiro, veja frases com bring around no sentido de "convencer" e "persuadir" alguém:
Sam was sure he could bring them around to closing the deal.
O Sam estava certo de que conseguiria convencê-los a fechar negócio.
She won't listen to me. Let's see if Sue can bring her round.
Ela não quer me escutar. Vamos ver se a Sue consegue convencê-la.
I've found that political debates at dinner parties rarely bring someone around to a different point of view. 
Eu descobri que debates políticos em jantares raramente persuadem alguém a mudar de ponto de vista.
Her passionate speech about the environment really brought me around to the importance of conservation efforts.
O discurso apaixonado dela sobre o meio-ambiente realmente me convenceu da importância dos esforços de conservação.
I knew I could bring her around if I just had enough time to talk to her.
Eu sabia que podia convencê-la se eu apenas tivesse tempo suficiente para conversar com ela.
The senator was sure he could bring around the other committee members.
O senador estava certo de que poderia convencer os outros membros do comitê.
The employees tried to bring around their boss to raising their salaries.
Os funcionários tentaram convencer o chefe deles a aumentar seus salários.
He was reluctant to come with her, but she brought him around.
Ele estava relutante em vir com ela, mas ela o convenceu.
She tried to bring them around to accepting a settlement.
Ela tentou convencê-los a aceitar um acordo.
2 – Agora veja exemplos de bring around no sentido de trazer alguém desmaiado de volta à consciência. Nesse caso, o traduzimos como "reanimar":
I'd passed out and he brought me around. 
Eu havia desmaiado e ele me reanimou.
We threw water in his face to bring him around.
Nós jogamos água no rosto dele para reanimá-lo.
I slapped his face a couple of times to bring him around.
Eu dei tapas no rosto dele duas vezes para reanimá-lo.
After Lily fainted, we used smelling salts to bring her around.
Depois que a Lily desmaiou, nós usamos sais aromáticos para reanimá-la.
We were finally able to bring around the patient who'd been knocked out.
Nós finalmente conseguimos reanimar o paciente que havia sido nocauteado.
I had passed out, but the fresh air brought me around.
Eu havia desmaiado, mas o ar fresco me reanimou.
Esse foi o nosso phrasal verb de hoje. Está curtindo nossos artigos? Então compartilhe com seus amigos e visite também nossa página do Facebook e do Instagram para aprimorar ainda mais seu inglês. See you next time!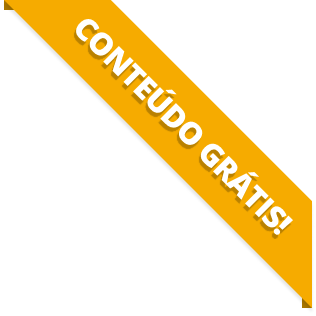 BAIXE O MATERIAL DO POST(PDF+MP3) PARA ESTUDAR QUANDO E COMO QUISER.