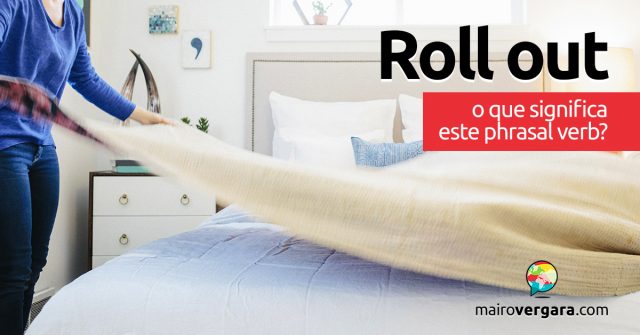 Hoje nós falaremos do phrasal verb roll out, que tem vários significados. Sabe dizer algum deles? Neste artigo, você aprenderá cinco! Vamos lá?
Roll out pode significar 1) "estender"; 2) "lançar"; 3) "implantar"; 4) "ir embora" e 5) "sair da cama". Ufa! Que phrasal verb mais versátil!
Que tal falarmos um pouquinho mais de cada um destes cinco significados e vermos algumas frases de exemplo?
1 – O primeiro significado de roll out que veremos é "estender". Já fez massa de pizza? Se sim, você estendeu a massa com um rolo e poderia descrever isso com nosso phrasal verb. Veja exemplos:
Roll out the pizza dough on a well-floured surface.
Estenda a massa de pizza em uma superfície bem enfarinhada.
Would you mind rolling out the dough while I look for the cookie cutter?
Você se importaria de estender a massa enquanto eu procuro pelo cortador de biscoitos?
It took forever to roll this puff pastry out, but it was worth it.
Levou uma eternidade para estender esta massa folhada, mas valeu a pena.
(Leia o post Como se diz "Valer a Pena" em inglês?)
The sculptor rolled out the clay as everyone was watching.
O escultor estendeu a argila enquanto todos observavam.
We rolled out our sleeping bags on the ground.
Nós estendemos nossos sacos de dormir no chão.
The coach rolled the mats out for the gymnastics competition.
O técnico estendeu os tatames para a competição de ginástica.
She rolled out the document on the table.
Ela estendeu o documento na mesa.
2 – Roll out também pode significar "lançar", no sentido de introduzir um novo produto no mercado:
They rolled out the new washing machine with great fanfare.
Eles lançaram a nova máquina de lavar roupa com grande alarde.
A media campaign is expected to roll out early next year.
Espera-se que uma campanha de mídia seja lançada no início do ano que vem.
Australia will roll out the prototype of its new jet fighter in January.
A Austrália lançará o protótipo do seu novo caça a jato em janeiro.
(Leia o post Estruturas do Inglês: Meses do Ano)
On Thursday, Microsoft rolls out its new operating system.
Na quinta-feira, a Microsoft lançará seu novo sistema operacional.
Every year they roll a new phone out that is meant to make your current one seem obsolete.
Todo ano eles lançam um celular novo que serve para fazer o seu atual parecer obsoleto.
3 – Agora, veja roll out significando "implantar":
The company plans to roll out the scheme across Europe in the coming months.
A empresa planeja implantar o programa em toda a Europa nos próximos meses.
The government is rolling out a new affordable childcare scheme for low-income families.
O governo está implantando um novo programa de cuidados infantis acessível às famílias de baixa renda.
The project will roll out various system improvements in six successive releases.
O projeto implantará várias melhorias no sistema em seis lançamentos consecutivos.
4 – Roll out também pode ser uma gíria que significa "ir embora":
We used to hear people rolling out of the pubs at closing time.
Nós costumávamos ouvir pessoas indo embora dos bares na hora de fechar.
What time do you think we should roll out tomorrow morning?
Que horas você acha que nós deveríamos ir embora amanhã de manhã?
Sarah has to be up early for work, so I think we're going to roll out.
A Sarah precisa acordar cedo para o trabalho, então eu acho que nós iremos (ir) embora.
5 – Finalmente, a expressão roll out pode significar "sair da cama":
I rolled out around six o'clock this morning.
Eu saí da cama cerca de seis horas esta manhã.
My teenage son doesn't roll out of bed until nearly 1 in the afternoon on the weekends.
Meu filho adolescente não sai da cama até quase 1 da tarde nos fins de semana.
You're rolling out a bit late this morning, eh?
Você está saindo da cama um pouco tarde esta manhã, hein?
We didn't get to bed until almost sunrise, and we finally rolled out at noon.
Nós não fomos para a cama até quase o nascer do sol, e nós finalmente saímos da cama ao meio-dia.
Gostou de aprender sobre roll out? Então, aproveite para ler sobre Roll In e Roll With The Punches. See you next time!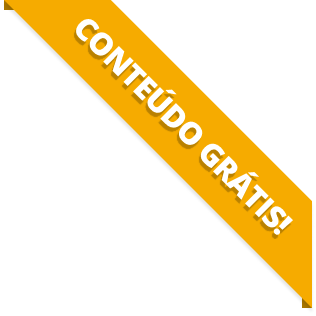 BAIXE O MATERIAL DO POST(PDF+MP3) PARA ESTUDAR QUANDO E COMO QUISER.